About Easter Seals New Brunswick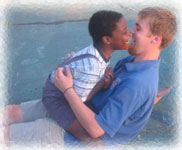 Easter Seals New Brunswick is a bilingual, not-for-profit organization, working in partnership with persons with disabilities, enabling them to attain independence and equality of opportunity available in their communities.
Easter Seals NB has been operating in New Brunswick since 1966 and is affiliated with the Easter Seals National Council. It has sister organizations across Canada, and is the sole Easter Seal license holder in the province of New Brunswick.
Easter Seals New Brunswick has a long history of helping persons with disabilities in the Province of New Brunswick. In this section of our website you can read about this history. You will also find information about the organization as it is today including current board and committee members, annual reports, employment opportunities, volunteer opportunities and our contact information.